VIVA REGENERA
🌳 🌼 🌿 Plant, harvest and spread. 🌳 🌼 🌿
Since 2019, we've collaborated with @vivaregenera to create a visual language as organic as the brand's products.
Vivid colors and graphic elements made from the shapes of nature create a strange harmony with the unusual looking typography. The BadTyp font (@typenetwork) is strongly inspired by popular visual communication, combining uppercase and lowercase letters with different weights and thicknesses, and all sorts of irregularities characteristic of amateur posters and letterings.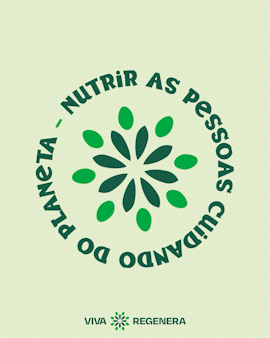 Creativity and art direction for texts and images contribute to expressing the collaborative character of
@vivaregenera
, which works with agroforestry producers, nutritionists and consumers to create natural supplements, whole foods and actives from the forest to nourish people and regenerate the soil.
Thank you, and come back soon!
MOVE © 2022 → ☻